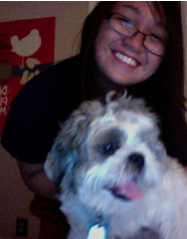 menu
about
Hoping to serve as a musical resource by reviewing new albums, recommending some old ones, and putting up occasional songs. Format: I grade albums by how many of the songs I actually keep on my iTunes. I'll list those songs and add a download link when possible.

Happy listening!
Mariel

Want to recommend something? Are we musical soulmates?
Want to ask me about my day?
Conveniently...
you can just ask

Visit my main tumblr here

Designed by Ryan Jay
Powered by Tumblr
Theme "Ride your bike"